High performance WiFi solutions
Essential in all modern working environments
Lancom will design a highly reliable wireless network for all environments
WiFi is an essential service, we cater for the growing neeeds of the modern business. Providing solid wireless solutions.
The right solution for you
The best wireless solution must be designed specifically for your environment. There are many variables to consieder when planning a wireless network.
Lancom has the skills and experience to effectively design, plan and carry out a successful wireless LAN implementation.
Centralized cloud managed
Guest hot spot services
Quality of service for sensitive applications
Wireless Mesh technology
Heat mapping analysis 
Voice over WiFi support
Integrated security
Cloud managed WiFi
We are proud to install Ubiquiti's powerful EdgeMax and UniFi range of products. Included in this is their UniFi Controller and UNMS management platform. Giving us the ability to provide the proactive service and support your need.
Other cloud managed solutions we offer include Aruba Central, Cambium cnMaestro, Ruckus Cloud and Sophos Central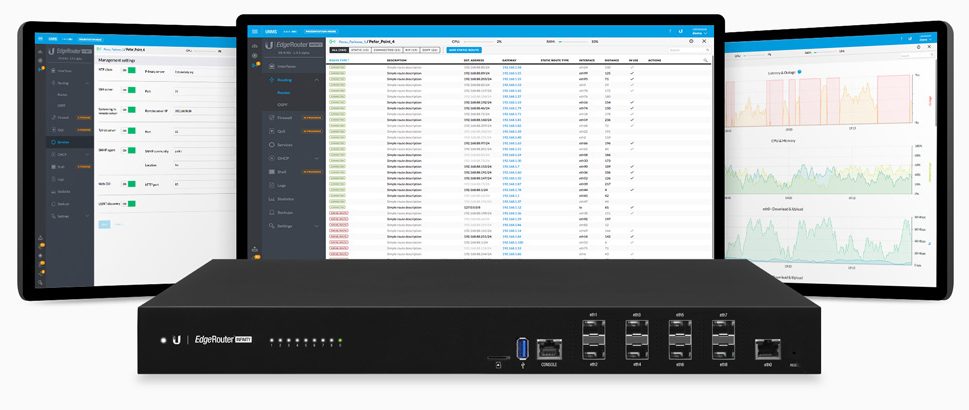 How can we revamp your wireless experience?
Our specialists will work with you to assess your current environment, objectives, and future requirements to strategize and design specific solutions based on your business model. Then implemented efficiently and effectively to give you the right solution for your business and from a service provider you can trust.
High capacity, long-range PtP wireless connectivity
For remote network deployments. Beyond the reach of wired or fiber networks
Long range Point to Point wireless solutions
We install wireless links to bridge distances and expand connectivity to remote locations. These solutions are often required for multi building campuses, rural environments, redundancy links or any situation where a cabled solution is not feasible.
Our solutions include:
RF filtering antennas
Link planning and mapping
Licenced or unlicenced spectrum
High capacity backhaul links
Remote monitoring
GPS Sync technology
Aruba's AI-powered
Sixth generation Wi-Fi
The 802.11ax (or Wi-Fi 6) wireless standard helps pave the way for faster, more efficient Wi-Fi.